Show notes
Jelena interviews LSATMax tutor Rob Smoot about his experience taking the LSAT from the farthest reaches of Alaska while working as a commercial fisherman.
Ever wondered what it's like to try to get your test done in 100MPH winds? Or how you can stay disciplined and keep studying through multiple retakes due to circumstances beyond your control? Then this is the episode for you.
Listen and learn . . .
Why genuine curiosity about the test might predict a high score
How to study for the LSAT while working 20 hour days on a commercial fishing boat (no more excuses for us landlubbers!)
What you don't need to know about the LSAT to get a high score
How Rob decided to give up the digital nomad life for law school
What it's like to become a tutor in the middle of a pandemic
And more!
Links and Further Resources from this Episode:

Try LSATMax Tutoring for Only $49


LSATMax's Private 1-on-1 LSAT Tutoring


Enroll in LSATMax's #1-Ranked LSAT Course


Start Your 1L Free Trial Now (The Greatest Law School Supplement)

Hosts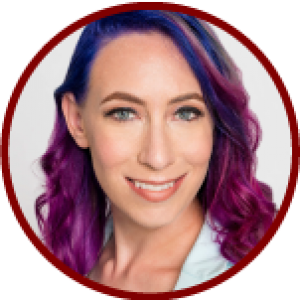 Jelena Woehr
Jelena was born & raised in Golden, CO. There she cut her teeth on logic by getting into, then out of, an impressive amount of trouble. When not organizing student protests or lobbying the school board, Jelena competed in equestrian sports & constitutional debate. Jelena took the June 2017 LSAT, partly out of curiosity and partly because she developed a serious Logic Games addiction. After three months of study, Jelena achieved a score of 178. While she didn't end up falling in love with law school, she did find herself really enjoying the LSAT—so much that she left her previous career in tech startups behind and began teaching. Jelena prides herself on helping her students understand not just the systems and methods they can apply to get a good score, but the underlying logic & its applicability to the challenge of learning to think like a law student. Outside of her work with the LSAT, Jelena is a writer, creative content producer, & a competitive equestrian endurance rider.
Guests