Show notes
How will your mental health and overall well-being be affected by your potential legal career? It is no secret that lawyers have been prone to stress, long hours, and high pressure work, followed by dreaded burn-out. But is the culture finally shifting?
With the awakening of a movement surrounding self-care and mindfulness, what will law firms do to propel purposeful change within their community? And how can initiatives like The Lawyer's Depression Project play a role in that change?
Today, attorney and founder of The Lawyers Depression Project, Joe Milowic, is here to answer all our questions about tackling mental health while working a high pressure job in BigLaw.
Listen to learn:
About one partner's mental health journey which eventually led to the founding of The Lawyer's Depression Project and a new lease on self-care
How to tell the difference between needing to get help and needing to change jobs
How to tackle burnout with job crafting and finding meaning in unexpected places
Advice for law school hopefuls who struggle with depression
How to align your work with your values, and discovering what you can control and what you cannot
Why no case is as important as family and your overall well-being
Thanks to Joe Milowic for lending his time and expertise to The Legal Level!
10 Lawyer Wellness Resources: https://bit.ly/3sgW4wN

The Lawyer's Depression Project: https://bit.ly/31iqcMA


33 Common LSAT Flaws, Available Now in Paperback & Kindle Formats: http://bit.ly/33CommonFlaws


Start Your 1L Free Trial Now: https://go.onelink.me/iOM8/68e2c335


Start Your LSATMax Free Trial: https://go.onelink.me/z1Zu/689fb4b4


Start Your BarMax Free Trial Now: https://go.onelink.me/3011142272/d02ba2de


The Road to 180: The Ultimate Guide to LSAT Prep (free on Kindle unlimited): https://amzn.to/3q4ifp1

Hosts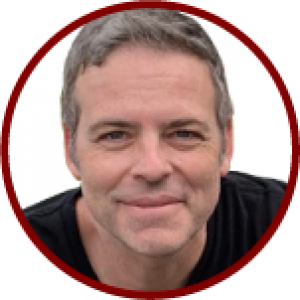 Branden Frankel
In 2000, Branden graduated with a BA in Philosophy from UC Santa Barbara. For a few years after, he cast about in vain for entry-level philosopher positions, but, when he was visited by the Ghost of Student Loans Past, he knew it was time to make a change. In June 2006, Branden took the LSAT, scoring a 175. Thereafter, he attended UCLA School of Law, graduating in 2010 and practicing patent law for several years. Since 2013, he has taught dozens of live LSAT classes and tutored scores of successful test takers. When he's not considering the finer points of a particularly tricky Logical Reasoning question or kicking it with his daughter, Branden writes Science Fiction. You can find him after work at the local Starbucks, typing furiously, then deleting what he typed, then typing more, and so on for hours.
Guests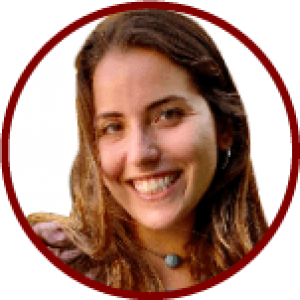 Maddy Schonberger
Maddy is the Legal Level's newest intern and podcast lover—receiving her B.A from the University of Pennsylvania in Philosophy, Political Science and Economics. Before attending Penn, Maddy lived in Tel Aviv while serving in the Israeli Air Force. Currently, Maddy is hoping to to pursue her J.D in the fall! Learn more about Maddy's law school application journey in her recent blog post, Applying to Law School: Pandemic Edition: https://testmaxprep.com/blog/lsat/applying-to-law-school-pandemic-edition
View episodes